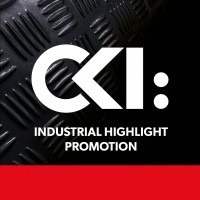 Carl Kammerling launches Industrial Highlight Promotion
Published: 13 July, 2022
Carl Kammerling International (CKI), the home of C.K Tools, is offering the industrial supply channel* a summer of discounts, incentives and more than 400 products on offer, as part of its 2022 Industrial Highlight promotion.
Live now and running until 31 August 2022, the promotion is offering high discounts on a wide range of C.K Tools, C.K Magma tool storage, Jokari cable strippers, and Kasp security products, with a low initial qualifying order of just £50.
Moreover, Carl Kammerling is offering additional discounts on box orders, free delivery on all orders over £50**, as well as incentives on high-value orders.
Trade counters can take advantage of additional marketing support from Carl Kammerling to encourage purchase of the promotional items, with product brochures available to have in store or provide direct to customers
Paul Pugh, head of marketing at CKI, said: "With summer usually quieter months for the trade counter, we're offering the industrial supply channel, building merchants and hardware stores with excellent discounts to pass onto their customers and give them every reason to keep visiting – whether that's for at-need or future-need products.
"C.K Tools, C.K Magma, Jokari and Kasp have exceptional reputations in their respective fields so we're ensuring the promotion is across the brands and products that matter most to the industrial end-user."
To take advantage of the Industrial Highlight promotion visit https://www.carlkammerling.com/contact_us / or call customer services on 01758 701070.
*CR50 Electrical Customers excluded from the promotion
**Order value can be lower than £50 once initial qualifying order is made