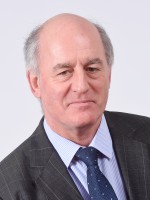 Consultant appointment
Published: 03 October, 2019
COMBAT HEATING SOLUTIONS has announced it has strengthened its team in the UK with the appointment of Nick Winton as a consultant for its low intensity radiant heating business.
Nick joins Combat in a consultancy role bringing over four decades of radiant heating experience with him working previously for AmbiRad and Phoenix Burners to name a couple. Nick has a wealth of experience in specifying, selling and developing low intensity radiant heating solutions. He has worked with many industry and end-user contacts, ranging from specifying consultants to the UK's key installers along with the Ministry of Defence and major players in the automotive sector.
Nick has been instrumental in developing sales in many export markets as well as introducing overseas manufacturers' heating and cooling products into the UK market.
Click here for the full unedited version of the release as proved by the company