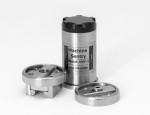 Showcasing digital innovation
Published: 02 October, 2019
Plant reliability specialist AVT RELIABILITY has announced it will demonstrate its ground-breaking intelligent condition based maintenance (CBM) expertise at an event for the maintenance engineering community in October.
Maintec, which brings together experts from across the maintenance, reliability and asset management industry, will provide a showcase for the Machine Sentry suite of products and will be held on October 30th and 31st at the NEC Birmingham.
The company says Machine Sentry constitutes a significant advance in wireless condition monitoring. It offers multiple web connectivity options and can collate a diverse range of data on one platform, consolidating condition monitoring data, asset management, failure detection and troubleshooting into one seamless maintenance system.
More information will be available at the AVT stand, where attendees will be able to test their driving prowess on a Formula 1 racing car simulator.
W: www.avtreliability.com / www.machinesentry.com
Click here for the full unedited version of the release as provided by the company