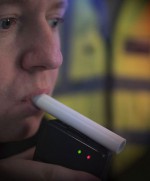 Protecting the workforce during the festive season
Published: 15 November, 2018
UK businesses have a legal responsibility of ensuring staff are not over the alcohol limit while at work, to support this, ARCO a leading UK health and safety expert, says it wants to encourage the use of breathalysers in the work place this festive season.
To tackle this, many UK businesses are being advised to adopt a drug/alcohol screening for employees this winter with an emphasis on those in safety-sensitive industries, including jobs that require the operation of industrial machinery or driving and logistics.
Arco recommends that breathalysers are an ideal solution in the workplace as a means of screening and urge businesses to take responsibility to provide peace of mind for workers.
Arco says it can provide a range of breathalysers including the new Drager Alcotest models.
w: www.arco.co.uk/breathalysers
Click here for the full unedited version of the release as provided by the company