Production advantages
Published: 04 October, 2016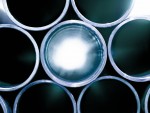 Ovako says the latest wear resistant WR-Steel and next generation M-Steel were on show at MSV Brno Trade Fair and both offer manufacturers significant production advantages.
Ovako says increasingly components are expected to operate efficiently over longer periods of time and it will demonstrate how its engineering steels can facilitate production advantages with time and cost savings along with improved safety and operational life.
The company says offering the broadest range of wear resistance steel Ovako WR-Steel can provide manufacturers with the ideal material, including Boron grades, to facilitate forming, shaping and welding, perfectly matching production requirements and its use allows product manufacturers to reduce costs, save on production time and gain wear resistant advantages with its ease of subsequent quench and temper treatment.
Click here for the full unedited version of the release as provided by the company