Enclosure climate control performance
Published: 20 October, 2017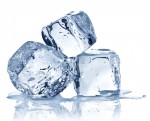 RITTAL has announced that users of its enclosure cooling technology are being offered free on-site inspection surveys to ensure that their production and process critical equipment is being adequately protected.
The company says the offer is available for a limited period and extends to any business with Rittal climate control installations, ranging from top therm, roof mounted fans, to Blue e or Blue e+ cooling units, all of which manage the temperature inside their enclosures.
Marketing director Simon Kelemen says, "The costs of downtime, loss of production and system shut-down due to equipment running over temperature can easily exceed £10,000 per hour. I don't know any businesses that would be happy to right that off, particularly as it's entirely avoidable." To book a survey - information@rittal.co.uk or 01709 704105.
w: www.rittal.co.uk / www.friedhelm-loh-group.com
Click here for the full unedited version of the release as supplied by the company