New level of service
Published: 28 March, 2014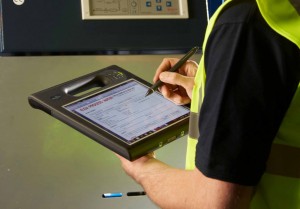 ELGA PROCESS WATER, a Veolia Water Solutions & Technologies  Company, has equipped all its service engineers with tablet PCs  as part of its new AQUAConnect intelligent service management  system.
With AQUAConnect, customers benefit from quicker, more efficient plant servicing with any potential issues identified early, reducing the risk of plant downtime. At the end of a service visit, the service engineer's report, complete with calibration certificates, operational recommendations and supporting documentation, is delivered immediately to the customer's inbox in a PDF format.
AQUAConnect's 3G connectivity allows the service engineer instant access to plant details, present and historical performance trends and previous service reports, as well as health and safety documentation, technical information and advice. All of which enables the service engineers to do their jobs without interruptions.