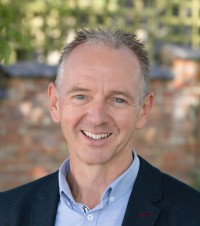 A new company for a new future
Published: 14 July, 2021
The Trant Group has announced the launch of TE-TECH PROCESS SOLUTIONS. Building on Trant's success as an EPC contractor in the water industry, the new company will be providing innovative products for water and wastewater treatment using advanced process technologies.
Te-Tech's products are designed, manufactured and assembled off-site for rapid delivery, installation and commissioning. With in-house capability including process, mechanical and electrical design, digital engineering, operational optimisation and real-time control, Te-Tech says it has the flexibility to engineer bespoke systems from standard packages to meet the exacting needs of clients in the municipal, industrial and commercial water and wastewater sectors.
Business development director, Mike Froom (pictured), says "Our strategic partnership with Austrian environmental engineering group SFC Umwelttechnik allows us to offer sustainable technologies including advanced biological treatment, ultrafiltration, reverse osmosis and membrane bioreactors."
Click here for the original release
t: 023 8235 1600.
e: enquiries@te-tech.co.uk