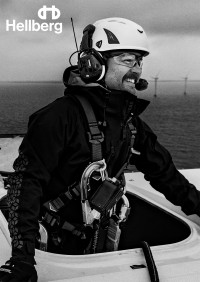 Hearing protection solutions
Published: 10 September, 2021
Hazardous work environments demand effective and reliable communication between people. With a range of up to 3km the new HELLBERG Local hearing protector and communication headset makes it easy to talk to with colleagues - without the hassle of taking off ear defenders.
The company says it's just one PPE solution in a wide range of eye, face, hearing and communication solutions that have been developed and independently tested in "real-life" situations for optimal performance to deliver products that are comfortable and reliable in any risk environment.
The SECURE series features multi-functional and foldable passive ear defenders available in 3 protection levels to advanced electronic communication solutions.
SECURE ACTIVE allows customers to communicate with colleagues, hear warning signals and other important information while protected from hazardous noise.
Click here for the full release
t: 01484 854788
e: sales@hultaforsgroup.co.uk