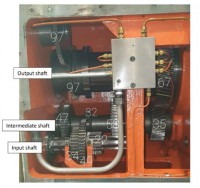 Savings for aerospace company
Published: 25 August, 2021
Condition based monitoring is a proactive maintenance health check for all types of electromechanical equipment and is crucial for identifying underlying system performance issues without the need to stop production. AVONMOUTH ENGINEERING SERVICES, an expert in this field, was happy to provide the service recently to a leading UK aerospace company, Leonardo, to investigate a loud noise being generated by a lathe gearbox.
The cost to purchase a new machine would have far exceeded £100,000 and led to a loss of production.
Avonmouth Engineering Services, who have an integrated service partnership with Leonardo, carried out detailed vibration analysis on the equipment and were able to pinpoint that the exact cause of the excessive vibration was down to one single bearing. Leonardo carried out the bearing change and have confirmed that the machine runs perfectly.
Click here for the full release
t: 01234 339724