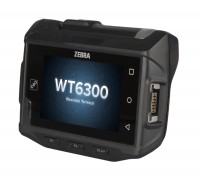 'Try before you buy'
Published: 05 January, 2021
RENOVOTEC, a fast growing UK rugged hardware, software and services provider for supply chain companies has announced it is introducing a two-month 'try before you buy' offer for e-commerce and other operations with demanding picking and sorting processes that buy or rent the new hands-free wearable Zebra WT6300 computer.
The Zebra WT6300 builds on the success of the WT6000 to deliver high performance with all-day user comfort according to the manufacturer, as it is custom-fitted on the arm to minimise day-long muscle effort and maximise user comfort. A new keypad option adds to the user experience with a familiar interface for manual keyed input.
The WT6300 is both rugged and lightweight and runs on Android 10 with a future-proof pathway to Android 11.
Click here for the full release