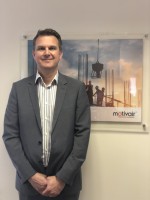 New operational leadership
Published: 17 May, 2019
MOTIVAIR, a UK air compressor expert, has announced the appointment of Nigel Paton as chief operating officer. Nigel has an extensive background in large scale service delivery and project execution, gained over the last 4 years as operations director at Synectics and 21 years at G4S.
The company says Nigel brings with him a wealth of experience and leadership skills in technology led engineering, complex service delivery, minor works and major system installations across a wide selection of industries.
Nigel commented, "I am very much looking forward to working closely with the management and engineering teams to drive and improve efficiencies, enhance customer experience and increase sales revenue. Motivair is well positioned to grow in its respective markets and I aim to support the Motivair team to achieve our joint objectives."
t: 0845 009 6161
Click here for the full unedited version of the release as provided by the company