Strengthening European operations
Published: 31 January, 2018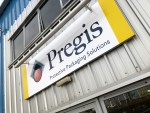 US packaging giant, PREGIS, has announced it is expanding its global operations across Europe following its 2016 acquisition of a leading UK environmentally friendly packaging brand, Easypack. The company says over the last two years, Easypack has strengthened its entire operations in preparation for European growth, and from January 2018 the company will trade as Pregis Limited.
The company says the change of name allows the company to further expand and develop new opportunities through its new portfolio of innovative protective packaging solutions and its increasing European distribution network.
Pregis says the Easypack range of eco-friendly packaging solutions will continue to be an important part of the its offering - design and manufacture will remain in the UK and customers will continue to be fully supported, now with the added benefit of having access to further, complementary solutions. Its 100% recycled, recyclable and biodegradable paper packaging will continue to be distributed from its UK production centres.
t: 01438 740649
e: info@pregiseu.com
Click here for the full unedited version of the release as provided by the company