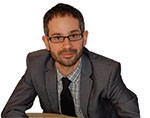 An industrial renaissance
Published: 12 October, 2017
The resilience of UK manufacturers has become strikingly apparent over the last year with British manufacturing continuing its climb up the global rankings, and enjoying an industrial renaissance of sorts (see this month's main news story).
With the Industrial Strategy Whitepaper potentially only months away from being published, the importance of manufacturing to the economy can't be underestimated - it is increasingly vital and it is now critical that we educate all stakeholders about its real value and contribution to growth. Without repeating myself too much, this is especially important in a post-Brexit world where we have to look at possibly all new avenues of generating growth and investment.
The Industrial Strategy Whitepaper is a real opportunity for Government to put at the forefront of its policy agenda the future of manufacturing in this country, and to encourage the continuation of this new found industrial renaissance. If we fail to see the opportunities and confront the challenges then things will get tricky. It should be an opportunity to lay the foundations to encourage businesses to invest in new technologies as well as in research and development – if we don't and other countries do, then how can we expect to keep ahead of the competition? Simple answer is we won't. The renaissance will soon come to a less than glorious end.
As Terry Scuoler, chief executive officer of EEF, the manufacturers' organisation, said when the Prime Minister first announced the Green paper back in January, besides being an important first step towards creating a comprehensive, consistent and long-term industrial strategy that will help Britain adjust to a more globally-focused, post-Brexit economy, the end result of this process must be an Industrial Strategy that lives up to the promise of driving different behaviours and outcomes for the British economy. This requires the whole of government working together to support it.
The Government's own words in its Green paper, highlights that for all the global excellence of the UK's best companies, industries and places we have too many who lie far behind the leaders. That is why, on average, workers in France, Germany and the United States produce around as much in four days as UK workers do in five. The challenge for the UK is to ensure that every place meets its potential by working to close the gap between our best performing companies, industries, places and people and those, which are less productive.
This means Britain going full steam ahead into the smart era! Many are already embracing digitalisation but equally too many aren't and the Industrial Strategy Whitepaper will need to address this very real issue. It is not a case any more of if we go down the smart engineering path but when. SMEs especially need to be increasingly made aware of the opportunities of digitalisation and the real threats of not transforming. But there also needs to be better support in helping businesses to understand how and what they should be doing and whether it is right for them. It is a journey, and the Industrial Strategy Whitepaper will be part of it. Not an end in itself.
I for one am extremely excited to read the Industrial Strategy Whitepaper, as I firmly believe there is enough momentum in Government and industry to drive through a radical, creative and wide ranging agenda that goes far beyond previous attempts at refocusing UK manufacturing.