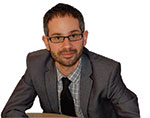 Time to fully commit
Published: 12 April, 2017
With the recent launch of the All Party Parliamentary Group (APPG) on the Fourth Industrial Revolution (4IR), there is a growing high-profile consensus of the importance of the digitisation of industry - most notable by the presence of the Chancellor at the launch of the APPG.
Philip Hammond's positive contribution to the debate surrounding 4IR in the UK highlights how the UK is being presented with what he said was "an opportunity to shift the productivity paradigm decisively in our favour". In other words he believes we can use this fresh start to establish Britain as a manufacturing powerhouse of the 21st Century and beyond.
However a new report published by ERIKS, highlights that the UK is badly underprepared for Industry 4.0.
Entitled 'Is the UK ready for Industry 4.0? Industrial maintenance in a connected world of Big Data', the report reveals that 61% of UK engineers are not currently undertaking any form of Industry 4.0 initiatives, despite the fact that the vast majority (80%) believe it will have a positive effect on their production and maintenance practices.
It also highlights several major barriers to the implementation of Industry 4.0 in the UK, including security concerns, a lack of understanding of its potential benefits, particularly among senior managers, and an unwillingness to share data with third party maintenance suppliers or OEMs, which could facilitate more progressive maintenance practices, such as remote condition monitoring.
In fact, the results suggest that 79% of organisations would offer limited or no disclosure of their data, despite 56% admitting that they needed support from an OEM or third party to use their data for machine diagnosis.
Concerns about the increasing age gap in UK manufacturing were also highlighted, with senior managers less likely than their younger counterparts to have a full understanding of the benefits of Industry 4.0 and a willingness to share their data.
As Hammond and many others, have highlighted, 4IR presents numerous opportunities to connect industry and the industrial supply chain in order for UK manufacturing to become more productive, efficient and therefore increasingly competitive. However, how successful we are at this transformation, will largely depend on significantly increased government support in terms of regulation, R&D, taxation, and awareness. With Article 50 having being triggered, and Brexit around the corner, without sounding to cliché, now is the time to fully commit to 4IR for the sake of future generations of British engineers and the continued success of UK manufacturing.