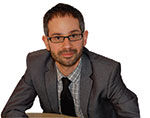 Stay competitive
Published: 16 April, 2019
There are massive opportunities ahead for UK industry despite continuing political uncertainties, and we should remain optimistic about our future prospects. UK manufacturing is back on the map, due to the brilliance of our companies, which have made such a success of supply chains and the modern marvel of just-in-time logistics. During these unsettling times, it is easy to forget what we do best, and only if we continue to be outward looking to reflect the world-class innovation and manufacturing skills we possess, will the UK cope with the challenges and take advantage of the new opportunities.
Key to this is adapting to the vast array of new smart technologies that will help British Manufacturers achieve a step change in productivity. Many of these technologies were on display at Hannover Messe 2019 recently; artificial intelligence in industry and robotics; the potential of the new 5G mobile communications standard for industrial applications; lightweight design; and the future of work in a time of increasing digitalisation were this year's most important topics at the tradeshow.
Roughly 6500 exhibitors from around the world presented solutions for the future of manufacturing and energy supply, including more than 500 examples of the use of artificial intelligence in industrial manufacturing, 5G applications, and solutions for the energy and mobility transitions. Robotics was also a major draw for visitors. Leading robot manufacturers and robotics start-ups demonstrated real-world applications for all industry sectors.
All these technologies present huge opportunities for the UK - industrial digitalisation could boost UK manufacturing by £455bn, increasing sector growth up to 3% per year; creating a net gain of 175,000 jobs while reducing CO2 emissions by 4.5%.
As the Made Smarter Review has already highlighted, the UK already has a strong combination of leading-edge R&D and a number of high-performing sectors in the application of digitalisation in design, manufacturing, and servitisation.
Therefore it has never been more important for the UK to remain competitive with its international peers and push forward with plans to embrace digitalisation during these unparalleled set of global challenges. Failure to do so will mean the many nations around the world who are also embarking on the same digital journey, will overtake us and develop a significant competitive edge.