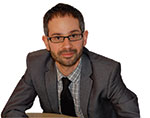 A month of announcements
Published: 18 November, 2016
October was quite a month of announcements! The decision over the third runway at Heathrow and then Nissan's commitment to build its new model at Sunderland - effectively safeguarding more than 7000 jobs and a big vote of confidence in UK manufacturing. Although many commentators are concerned with what the Government has actually agreed in to entice Nissan to commit to the UK, I take a pragmatic view in that whatever agreements may or may not have taken place, there are now increasing signals that the Government is listening to industry's concerns about the Brexit process and our future trading relationship with the EU, and it is gradually becoming aware of the consequences of getting it wrong.
The process is obviously vitally important to all of us, but I think we are all getting to the stage already of Brexit fatigue, and the amount of confusing and contradictory information available is becoming almost impossible to digest intelligently. I had to laugh at a recent comment made by Stephen Hawking to Theresa May at the Pride of Britain Awards, that although he dealt with tough mathematical questions every day, please don't ask him to help with Brexit! Hopefully there are enough people who can make a difference in advising on Brexit negotiations, but his comment strikes a cord with many in industry who simply are getting on and doing what they do best.
This positive attitude, is supported by the latest PMI data, which highlights that manufacturers are getting on with things, and shows the resilience of the industry to push ahead. Ms Lee Hopley, chief economist at EEF, the manufacturers' organisation, said: "Manufacturing indicators have stabilised following the sharp movements seen in the weeks after the referendum with production levels and new order in-take across the sector continue to expand at a reasonably healthy clip."
However, there is a caveat highlighted by Hopley that the main influence on the numbers appears to be the exchange rate and the pros and cons for Sterling's collapse are becoming increasingly apparent: "The weaker pound is supporting improving demand from export customers, but price rises from higher import costs are becoming more significant and will be felt in consumer's pockets sooner rather than later. If any MPC members were on the fence about interest rate moves this month, this latest survey would argue against any further cuts right now."
Although the fall in the Pound has been positive and absolutely necessary, for which the Bank of England should take the credit for playing all the right cards at the right time, I think Hopley highlights a valid point that any further reduction in interest rates at this moment in time is unnecessary. Manufacturers remain cautiously optimistic but the positive impact of the falling Pound cannot continue indefinitely if the costs of importing continue to rise – this is very obvious. Therefore we need more concrete policy information on the Government's Industrial Strategy vision, which hopefully goes beyond relying on the falling Pound.