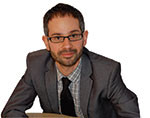 Pragmatism must prevail
Published: 19 June, 2018
The ability to access skills post-Brexit, has been an ongoing concern since the EU Referendum. As the Brexit clock counts down to March next year, these concerns are significantly increasing and many manufacturers are getting nervous for both their businesses and employees.
Although the slump in job applications from the EU has slowed since last year, companies have nevertheless still seen a 17% drop in applications from European citizens, according to the report "Navigating Brexit: The Migration Minefield" published by EEF, The manufacturers' organisation and global law firm Squire Patton Boggs. In addition, a further 13% of manufacturers still report an increase in EU workers leaving their businesses. Many of those employees are returning to the EU permanently, with companies struggling to recruit suitably skilled staff in the UK.
I agree with the report which calls on government to move swiftly to give companies and their workforce increased clarity over the future of EU citizens working in the UK to stem the outward flow. In addition proper guidance for EU workers seeking settled status would do much to mitigate this problem. The report also highlights that four in ten (39%) of manufacturers need support in understanding the ways to support EU employees to gain residency/settled status and 68% want guidance on what the changes after March 2019 will mean for employers and their EU employees.
Annabel Mace, partner and head of immigration at Squire Patton Boggs, made a well articulated analysis of the situation, which I find myself agreeing with. She commented that the UK Government should indicate now that a light-touch post-Brexit immigration policy for EU citizens will be introduced and without mirroring the cost and complexity associated with the Points Based System for non-EU workers. She emphasised, with less than two years to go before the end of the proposed transition period and the possibility that a new immigration system may take at least another year to be decided on, let alone implemented, it is difficult for manufacturers who rely on EU workers of all skill levels to make meaningful contingency plans.
The EEF also highlighted that for UK businesses, even posting workers to Europe for a short time will become more complex after March next year. This may come as a shock to the almost three-quarters (71%) of manufacturers regularly sending employees to other EU member states. A simple trip, such as attending a trade fair or exhibition for a day, will counts as an official "posting". A quarter (24%) of companies polled for the report are posting workers for servicing and repair as part of ongoing contracts with customers across Europe and over half (52%) sending employees to Europe for sales and marking purposes.
Although the above issue of skills post Brexit is just one aspect of the overall debate, the seemingly daily party political panderings and points scoring on all sides at this present time is understandably unnerving many in industry who fear that unless a more pragmatic approach to the overall Brexit negotiations is reached very soon, British businesses will ultimately pay the price. I for one simply hope that pragmatism wins over ideology.