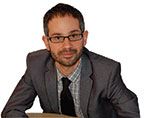 UK open for business?
Published: 16 September, 2015
George Osborne said 18 months ago that he wanted Britain to 'win the race to the top'. Indeed a very bold statement, but 18 months down the line and after subsequent rhetoric from his fellow ministers (especially the Home Secretary, Theresa May), it is clear, in my opinion, that there is an obvious lack of coherent policy that gives genuine foresight into the needs of business in relation to the long term skill shortages of UK industry. The reality of the situation has become so acute that you now really have to begin to question exactly how this Government hopes to achieve this aim.
Calls from business leaders, including the CBI, to keep Britain open for business by recruiting from overseas where necessary, have fallen on deaf ears. The Government is seemingly now pursuing policy dictated by to a large extent by members of the Conservative right, rather than what is actually good for business and the economy as a whole.
The UK government's own 'Shortage Occupation List' for visa applications, drawn up by the Home Office, lists demand for 26 occupations that require STEM-skilled people – three quarters of the total. This list shows, to name but a few, that the UK urgently needs to recruit from overseas for engineers in the oil and gas industry, aerospace, nuclear waste disposal, railway signalling and automotive industries.
But evidence shows that people are being put off the UK or, at least, attracted elsewhere. 'Paying its way', a Special Report in the Economist highlights that Chinese students are flocking to universities in the USA and Australia, compared to ten years ago when they were as likely to study in the UK as the USA. The number of visas granted to Indians has fallen by over a half since 2010, which is concerning when you consider that UK accounts for about a quarter of India's outbound Foreign Direct Investment. Elsewhere, universities report falling numbers of overseas students and international graduates report problems in staying in UK high-skilled jobs after university.
As CaSE director, Dr Sarah Main said earlier this year, to turn away the best simply as a means to reduce a bottom line migration number would be madness. A policy that closes the door to them would shut out more talent than we could ever keep in.
This situation belies sound economics, and it is becoming dangerously obvious. In London alone, more than half of businesses fear they will not be able to recruit enough high-skilled workers to succeed in the future, according to the 2015 CBI/Pearson Education and Skills Survey.
This year's UK-wide survey, which included 143 firms which employ people in London - found that 66% of firms in London need more highly skilled staff, particularly in key sectors such as science and engineering, construction and manufacturing. But 48% are not confident that they will be able to find the high-level skills needed to meet demand and grow. Businesses are already reporting real problems in recruiting people with science, technology, engineering and maths (STEM) skills – with 19% currently struggling to employ graduates with sufficient STEM skills.
The continuing hostility towards migration from within the EU is also likely to have a growing impact. The recent comments by the Home Secretary, Theresa May on the EU principle of Freedom of Movement of Workers, suggesting that people from within the EU would need to find a job before coming to the UK has been greeted with concern.
John Cridland, CBI director-general, said: "The evidence shows that the vast majority of people coming from the EU to the UK come to work and benefit our economy…the system must be about freedom to work, not for the minority who do not contribute, so the Government should continue to work with our European partners to make sure the rules are fit for purpose for everyone.
"We'd be concerned if EU workers had to be hired for a job before coming to the UK though, as this would cause issues for firms without the capacity to advertise and recruit across the whole of Europe."
Like CaSE director, Dr Sarah Main said last year, we need to ensure we are pulling through enough STEM-skilled people into the workforce by increasing the pool of our own home-grown talent and by making sure the door is open to attract talent from abroad. Indeed both UK companies and those wishing to invest in Britain, want the flexibility to recruit specialists from around the world and they want to be reassured they can do that easily in the UK.