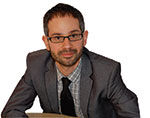 The basis for investment
Published: 31 January, 2020
By the time you receive this month's issue of PWE, the UK will be in the last days of its membership of the European Union, and has avoided the undesirable scenario of leaving the EU without a deal (for now at least) - much to the relief of industry. The General Election has also given some clarity as to the direction of travel over the coming months. However whatever your opinion on leaving the EU, manufacturers will hope that the next 10 months will see greater scope within Government to focus on a long term vision for the economy that will result in a comprehensive free trade agreement between the UK and EU that will be in the best interests of everyone.
Firms want to start investing again but as Make UK's chief economist, Seamus Nevin has warned, it will take time for activities to get back to normal. Initial signs are positive that business calls to cut borrowing costs and for some fiscal stimulus, are being taken seriously. Manufacturers have welcomed plans in the Queen's Speech for a review of business rates, which currently act as a disincentive to invest in capital equipment. In contrast to previous reviews however, Make UK says industry will hope this one provides a radical reform to make a step change difference to business investment.
The issue of immigration is also a key area where clarity needs urgently addressing for manufacturers in order to prevent skills shortages and to maintain current skills levels within their businesses. The Government has previously pledged both to reduce immigration to what it refers to as "sustainable" levels, while also ensuring that employers are able to bring in foreign workers who have the skills they need. Details are however yet to be published, and unless this is addressed very soon, the longstanding skills shortage in engineering could become more significant.
There remains much work to do to regain the confidence to invest, but at least on the surface the range of measures proposed by the new Government are positive and we must hope that these make a difference to help business invest for the future.