NORSOK certification
Published: 27 August, 2015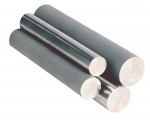 SANDVIK reports it has achieved NORSOK certification for its duplex and new super-duplex solid bar opening up greater application opportunities as they all meet the exacting demands and standards of the oil & gas industry.
Sandvik says extensive work has resulted in the new NORSOK M-630, Edition 6 accreditation being secured for duplex solid bar grades Sandvik SAF 2205 and Sandvik SAF 2507.
NORSOK approval has also been achieved for a new super-duplex grade, Sandvik SAF 32760, which is said to offer excellent corrosion resistance and high mechanical strength. Its use can facilitate the manufacture of lighter components and more compact system designs with less welding.
Click here for the full unedited version of the release as provided by the company