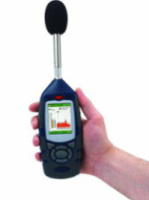 Noise at work course
Published: 04 February, 2014
CASELLA, a leading global expert in occupational health and environmental risk monitoring solutions for the construction, mining & quarrying,  government, oil & gas, pharmaceutical processing and chemical and consultancy sectors has announced new one-day noise courses for 2014.
Offering an introduction-come-refresher on workplace noise in accordance with the UK 'Control of Noise at Work Regulations 2005', the courses will be held at parent company, Ideal Industries head office in Warrington on the 19th February and at Casella's dedicated training facility in Kempston, Bedford on the 19th March.
Designed to help those whose role requires them to protect employees from hearing loss, the Noise at Work Courses are specially designed to provide a comprehensive insight into the subject matter.
Topics are set to include an introduction to acoustics, understanding terminology and the application of legislation.