WorldSkills UK's national finals
Published: 15 November, 2023
More than 400 hundred of the very brightest young professionals and apprentices, from across the UK, are gathered this week to battle to be the best in a slew of 51 different skills disciplines – at WorldSkills UK's National Finals.
The finalists, who have already triumphed in regional heats, face three days of fierce competition in skill ranging from cyber security and digital construction to health & social care and welding.
Experts and governments believe that the competition plays a pivotal role, raising standards to world class levels, empower the young ( in the workplace and education), and champion future skills.
Most competitions take place in colleges in the North-West and Greater Manchester with Industrial Robotics being hosted by partners Fanuc at their headquarters in Coventry.
More than 6000 young people registered to participate in the process – and now just 440 of those remain.
They face three full days of the most exacting practical examination, all invigilated and marked, by top practitioners in their field.
The winners will be announced at a ceremony, in Manchester, on Friday (November 17th).
Ben Blackledge, Chief Executive, WorldSkills UK said: "We are delighted to be bringing the National Finals to Greater Manchester t. With 50 finals spread over nine venues there will be something for everyone.
"As well as boosting young people's personal skills and developing the skills that employers and the economy needs, events like the WorldSkills UK National Finals shine a light on the vital importance of high-quality skills to the UK and the vast talent and potential we have in the next generation."
Andy Burnham, Mayor of Greater Manchester Mayor, said: "We are working hard in Greater Manchester to create opportunities for young people to develop high-level technical skills. WorldSkills UK along with the idea of a Greater Manchester Baccalaureate for technical education are helping us achieve our ambitious plans to ensure young people in the city-region are given the tools they need to achieve their career aspirations.
"We are all really excited that we will be welcoming students and apprentices from across the UK to showcase the very best of their skills and inspire young people in the region."
https://twitter.com/WorldSkillsUK
https://www.linkedin.com/company/worldskillsuk/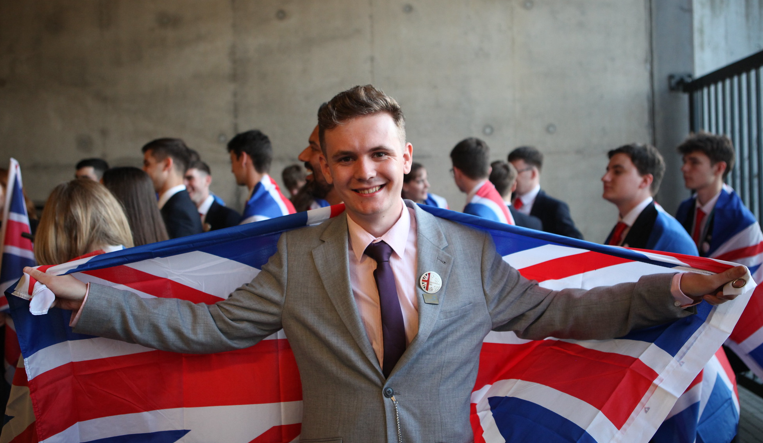 Dan McCabe - Gold Medalist