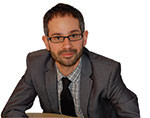 The resurgence of UK manufacturing
Published: 16 October, 2023
In a recent study of 2436 individuals, conducted by Savanta for Make UK, the manufacturers' organisation in collaboration with Sheffield Hallam University, a transformation in public perception regarding manufacturing in the United Kingdom is taking place. The findings of the survey, "Perceptions vs Reality", reveal an encouraging shift in the way the British public views the manufacturing sector, reflecting a newfound appreciation for its significance in the nation's economy and its ability to tackle contemporary challenges.
Five years ago, the narrative was rather different. Negative media coverage and a prevailing sentiment that Britain had lost its touch in "making things" were prevalent. However, the advent of the COVID-19 pandemic served as an important moment. The manufacturing industry stepped up in unprecedented ways, with automotive companies producing ventilators, textile firms pivoting to make medical gear, and food and beverage factories churning out hand sanitisers while ensuring essential supplies. British pharmaceutical companies took the lead in developing life-saving vaccines. This surge of positive press coverage altered perceptions, leaving behind a profound realisation of the pivotal role played by Britain's industrial base.
The study's results are impressive - 93% of respondents now believe that manufacturing is indispensable for growing the UK economy, a significant leap from the 70% reported five years ago. Parents, in particular, have revised their views, seeing manufacturing as a high-skilled, high-tech, and high-wage sector. For instance, the average food and beverage quality manager in the Southeast earns approximately £61,000, while a purchasing manager in Yorkshire and the Humber takes home an average of £51,000, 9% above the national average.
Contrary to the notion of decline, the report highlights UK proudly boasts two of the world's top ten pharmaceutical companies, while Rolls-Royce manufactures one in five of the world's jet engines, and six out of ten Formula One Grand Prix teams base their advanced manufacturing operations in the UK. Furthermore, the UK ranks third globally in aerospace manufacturing by value and is the second-largest destination for space investment after the United States, projected to capture 10% of the global space market by 2030.
The gender divide has also witnessed a positive transformation, with outreach efforts and campaigns by manufacturing companies successfully encouraging girls to pursue careers in engineering and manufacturing. The survey reveals that 36% of parents would now welcome their daughters working in the sector, while 44% encourage their sons to do the same.
This newfound appreciation for manufacturing is a testament to the industry's resilience, adaptability, and dedication to reducing energy consumption and carbon emissions in pursuit of net-zero goals. Over half of the public believes that manufacturing is environmentally friendly, reflecting the sector's commitment to sustainable practices.
The "Perceptions vs Reality" survey underscores the resurgence of manufacturing in the UK. The sector has not only weathered challenges but has also emerged stronger and more vital than ever. It also highlights the potential opportunities to the next generation of innovators, creators, and makers, ensuring that the UK's manufacturing sector continues to thrive and lead on the global stage
Aaron Blutstein, Editor