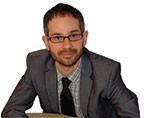 Another unprecedented period!
Published: 15 June, 2022
As we approach midyear, 2022 has so far been what I think can only be described as another momentous and unprecedented period! With Covid-19 restrictions non-existent in the UK and normality returning for most of us, the war in Ukraine and inflation has now overtaken our attention.
However, despite these pressures, UK manufacturing output grew at its fastest pace in ten months over the quarter to May, with output still failing to keep pace with demand according to the CBI.
This was also highlighted by the seasonally adjusted S&P Global / CIPS UK Manufacturing Purchasing Managers' Index (PMI) which rose to 55.8 in April, up from 55.2 in March. The Manufacturing PMI said that manufacturing production increased across the consumer, intermediate and investment goods industries. Solid rates of expansion were also registered in the latter two categories, while the expansion at consumer goods producers was only marginal.
Clearly Covid-19 has had a profound impact on the manufacturing sector and its integrated supply chains, but combined with the continued repercussions of Brexit, the horrendous war in Ukraine and resulting energy and food crisis, which is fuelling inflation across the globe, we now have a unique set of challenges which no economist would dare put money on the way it will play out over the next year. But the figures above highlight how UK manufacturers are coping and resilient to these unique challenges and adapting to new technologies in the form of automation and other digitalisation strategies including maintenance 4.0 to get one step ahead of their global competitors and manage supply chain issues and inflationary pressures.
We can only hope that the war in Ukraine abates quickly and that the UK and EU strive to overcome the challenges of the new trading rules. Reducing these unnecessary obstacles would help UK manufacturers in this turbulent period and benefit all concerned.
Aaron Blutstein, Editor