The era of smart buildings
Published: 08 June, 2022
Disruptive digital and automation technologies such as artificial intelligence, interconnected devices and data analytics are enabling building managers to optimise energy use and reduce emissions. Dr Thorsten Müller* discusses the smart buildings revolution and a pioneering project in Vietnam.
Optimising energy use in industrial, commercial and residential infrastructure using digital and automation technologies is now recognised as a key weapon in the fight to limit greenhouse gas (GHG) emissions.
Encouragingly, buildings are also a source of significant untapped efficiency potential – integrating smart technology into new builds, and retrofitting existing sites, directly addresses the climate change threat posed by infrastructure GHG emissions. This is achieved through technologies that reduce the amount of energy needed and incorporating renewables into the energy usage mix. "Smart" building projects therefore include a combination of digital and automation solutions, as well as distributed energy resources.
Combined with advanced data analytics, interconnected smart building solutions offer operators and facilities managers complete digital control of everything from energy management, water use and air conditioning, to access, automation, lighting, remote monitoring, and communication networks.
For example, artificial intelligence (AI) can optimise data collected by interconnected devices, while touch-free interfaces directly address hygiene concerns in the wake of Covid-19. Web-based platforms allow the facility systems to integrate seamlessly with each other, delivering a single view of how effectively a building operates. Managers can then use these insights to optimise the performance of heating and cooling equipment, and the building itself. In short, smart technologies utilise the vast amounts of data generated within a building to improve efficiency and save energy.
Reducing emissions in Vietnam
Buildings have a key role to play in reducing emissions, but while climate protection and sustainable energy are high on the agenda of businesses, many in industry are still trying to determine the best action to take. Collaboration between technology providers, partners and builders is vital to the success of smart building projects. Perhaps the most powerful way to illustrate the power of collaboration is with a real-life example.
Vietnam's state-owned telecommunications company, the Viettel Group, demonstrates how collaboration can help unlock the potential of smart digital and automation technologies. In this case the aim was to save energy and reduce the carbon footprint at the group's headquarters in Hanoi, while also maintaining operational efficiency – and establishing a benchmark for how intelligent technology can be used to reduce a building's environmental impact.
Energy use by commercial buildings is increasing quickly in densely populated, rapidly growing cities like the Vietnamese capital. Viettel's eight-story building is a hive of activity with around 1000 employees. As one of the country's technology leaders, Viettel wants its headquarters to be a symbol of innovation, coupling energy efficiency with sustainable development. The energy-saving solutions and integrated technology deliver operational reliability and a comfortable and secure working environment.
A very smart solution
Integrated control of all building operations – including lighting, heating, security, and energy management, helps to minimise energy use and maximise efficiencies. Flexible, automated electrical installation at Viettel's headquarters adapts to occupants' needs, and the data is uploaded to the building management system for easy monitoring and control.
All products and solutions in the building are connected and communicate with each other through controllers using high-level communication protocols. All information and data is then uploaded to the building management system, enabling Viettel to easily monitor and control the smart building.
Additionally, drives were installed to ensure the motors driving the building's heating, ventilation and air conditioning applications run efficiently, boosting energy and cost savings1 . Thanks to precise speed control, the motors within the Viettel building only use the energy required to produce the air or liquid flow, so no electricity is wasted. Meanwhile, integrated connectivity enables the drives to become part of the building's overall automation systems easily and cost-efficiently.
A dry transformer supports Viettel's efforts to minimise environmental contamination and fire hazards for the building. Containing no oil, the transformer is more environmentally friendly and many of the integral parts are fully recyclable, which fits with the "using clean and renewable materials" motto of Viettel's office transformation.
By integrating and controlling all its building operations minimum energy is required, resulting in significant cost savings. Digital technology helped Viettel achieve its goal of reducing its carbon footprint and saving up to 20% in energy costs, while also contributing to better working environment for its employees
The journey to decarbonisation
The ground-breaking project in Vietnam illustrates how the next evolution of smart building solutions can be employed to great effect to minimise energy usage and reduce emissions with five key steps to achieving smart
1. Deploy digital solutions and energy management such as monitoring, control and optimisation,
2. Increase energy efficiency by utilising building management systems and installing new, highly efficient motors and drives for example
3. Expand electrification, for example, heatpumps and having an electric vehicle (EV) charging infrastructure
4. Install renewable energy solutions – from photovoltaic technology and wind turbines through to battery energy storage systems and thermal energy storage
5. Procure renewable energy from the grid and offset any remaining emissions
Considering the huge contribution buildings make to global energy consumption and emissions, integrating smart technologies offers enormous environment-saving potential. Cases like Viettel show how huge energy and cost savings can be achieved – not just in new builds but in existing buildings too. It's through these innovative collaborations and integrated technologies we'll achieve our lower carbon future, and together we can get there faster.
1 https://new.abb.com/news/detail/75179/ redefining-how-an-office-building-performs
*Dr Thorsten Müller is Head of Global Product Group Building and Home Automation Solutions at ABB
https://twitter.com/ABBgroupnews
https://www.linkedin.com/company/abb/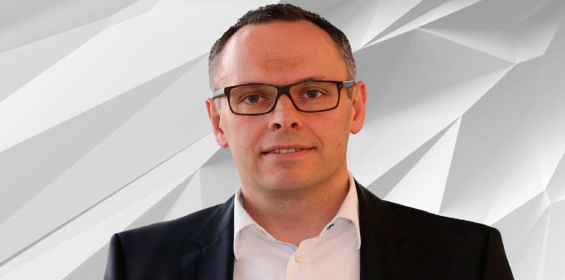 Dr Thorsten Müller