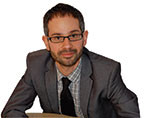 Avoiding a cliff-edge recovery
Published: 19 October, 2021
As the Job Retention Scheme, also known as furlough, comes to an end, and indications that the recovery is still gathering strength, it is clear the impact of Covid-19 will also leave a scar on the UK's economic growth.
The Government's response to protecting viable jobs using the Job Retention Scheme (JRS) has been highly successful from the manufacturing industry's perspective and has been the lifeline for many manufacturing businesses, and in this respect the Government has rightfully been praised by industry.
Nevertheless, despite most forecasters, including the Bank of England, only expecting a small rise in unemployment now that the JRS has expired, there is still potentially going to be an increase in redundancies for skilled viable jobs in some of our most valuable industries. While the Chancellor's recent speech on jobs expansion plan and help to gain new skills was welcome - nearly all of us will need to gain new skills between now and 2030 - and has the potential to help with record vacancies and widespread labour shortages, it does not ultimately address that many of these key engineering skills will be lost for good at a time when we need them the most.
Therefore, I agree with Make UK, who has highlighted that there should continue to be some form of tapering off of employment support in the medium term to avoid a cliffedge of skills. Stephen Phipson, Make UK chief executive, has also highlighted the importance of ensuring those sectors which are at the forefront of technology and will provide the growth sectors and high skill jobs in recovery should receive the greatest support possible.
Therefore, at the very least there should be an extension of the Job Retention Scheme to those sectors which are our most important and have also been hardest hit. Only through this method of support can industry continue its recovery to benefit the UK economy as a whole.
Aaron Blutstein, editor