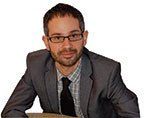 Looking beyond grades
Published: 20 September, 2021
The recent 'A' Level and GCSE successes of young adults across the country is a real achievement that we should not be underestimating. The last 18 months have taken its toll of many of us in so many ways, including young people and the significant disruption caused by the pandemic has made these successes even more an achievement for those individuals to be proud of.
It was especially good to see the uptake and performance of maths, computing, and sciences increase. As digitisation and automation change how we work, equipping young people with these skills will help them succeed, and ensure firms can reap the benefits of new technologies.
The future growth of UK manufacturing is dependent on ensuring young people continue to have access to Science, Technology, Engineering and Maths (STEM) education from an early age so that they can have their eyes opened to the exciting and creative world and career options in engineering.
I also agree very strongly with Stephanie Baxter, skills, education and innovation lead at the Institution of Engineering and Technology (IET), who commented that universities and colleges must be aware of the loss of learning that has accumulated during the pandemic and take time to ensure all students have opportunities to access industry experience where possible.
In addition, it is also important to look at the aptitude of candidates when assessing who would make the best future engineers. We need to look for students with more creativity and removing the requirement for engineering that students had to have studied maths and physics to an advanced level.
Baxter rightly says that students should be engaged with trying to create problem-based solutions and have a greater interdisciplinary focus than it currently does. Therefore, academia and employers must ensure there is greater diversity within the engineering field, in both minority groups but also in ways of thinking.
Therefore, it is worth noting Baxter's belief that Higher Education and employers must remember that engineering requires the right aptitude and ability. These must be assessed alongside the grade any student receives.
I'm sure that future generations will look back on the recent achievements of these young people with both respect and admiration of their achievements at a time of such disruption
Aaron Blutstein, editor