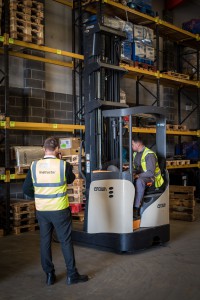 Online conference supports training
Published: 24 August, 2021
Following the success of last year's webinar, the Association of Industrial Truck Trainers recently hosted another illuminating online conference.
Speakers from across the sector shared case histories revealing their experience and successes as well as a series of practical tips for improving training for operatives of workplace transport.
AITT managing director Adam Smith said: "Insights into the methods and techniques employed by our speakers will prove invaluable to anyone involved in any capacity in the areas of both training and safety. All of our speakers were very candid about the issues they faced and were extremely generous in revealing details of the journey they took to reach highly successful outcomes."
Drawn from different backgrounds, those speaking included employers in leading manufacturers and wholesalers, technical experts from accrediting bodies as well as a spokesperson from the HSE.
Click here for the full release
t: 01530 810867