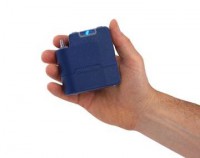 Protecting workforces from chemical exposure
Published: 27 July, 2021
It is estimated that every 30 seconds, somewhere in the world, one worker dies as a result of exposure to toxic chemicals, pesticides, radiation and other hazardous substances.
Few workplaces are immune, as exposure can occur in businesses as diverse as healthcare, education, gardening, transport, office work and catering, whether from products used in the core of the company or for equipment maintenance and general cleaning.
The team of consultants at WG Safety & Environmental work with businesses from various sectors to monitor and minimise hazardous exposure and, ultimately, meet their health, safety and environmental compliance obligations. For accuracy and reliability, the team says it uses the Casella VAPex low flow pump, designed for seamless reporting on levels of chemical exposure.
Click here for the full release
W: https://www.casellasolutions.com/