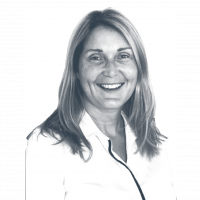 Hand protection expertise
Published: 29 March, 2021
Hand protection specialist UNIGLOVES has bolstered its highly experienced team with the arrival of PPE specialist Karen Cresswell to help shape a new range of industrial workwear gloves for a mid-May launch in the UK.
Karen joins Unigloves having worked for over 20 years in the hand protection and wider PPE market, previously with glove company BM Polyco and also with UVEX dealing in head to toe PPE. Her arrival also marks the start of a wider expansion plan for Unigloves in the UK with the imminent launch of a new reusable industrial Nitrile safety gloves range.
Karen's arrival follows the appointment of James Arrowsmith in the role of industrial business unit manager. James brings with him over 15 years of experience and considerable knowledge within the Hand Protection industry.
Click here for the full release
t: Karen - 07376 192309.