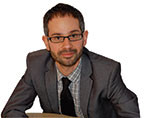 One size doesn't fit all
Published: 20 November, 2020
With another lockdown underway, and an extension regarding the furlough scheme for November, I have to admit that like many I was slightly surprised that there was then another extension announcement a matter of days after announcing the original extension.
Richard Churchill a business advisory partner at tax and advisory firm Blick Rothenberg said recently that continual extension and modification does little to suggest the Chancellor has a clear plan for the UK economy.
Regrettably, I find myself agreeing with him that the furlough extension although welcomed (finally the Chancellor is providing some longer-term measures in respect of England's 4-week lockdown), it would have made more sense to extend the furlough scheme for 3 months in the first place to give businesses certainty, given the critical winter and festive period.
As he explains, the extension of the furlough Scheme has come at a cost for some employers who have been counting on the Job Retention Scheme Bonus. For those businesses that have redesigned their businesses and may not be using the furlough scheme going forward but had accounted for the Job Retention Scheme Bonus this is a further change and blow to cashflow they will have to remodel quickly.
These reactive changes by the Chancellor are causing difficulty for UK business. Surely those not accessing the current furlough scheme should still have been eligible for the Job Retention Scheme Bonus? And equally where the new (and currently suspended) Job Support Scheme may have been more appropriate for some manufacturing businesses they should be able to put their staff onto it. There needs to be a more flexible and multi-faceted approach to suit a variety of different business circumstances rather than one size fits all, which increasingly seems to be the case currently.
Aaron Blutstein, Editor