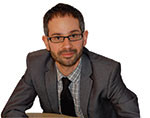 The need to safeguard apprenticeships
Published: 11 September, 2020
Despite the utter debacle that has occurred over the recent A Level results, Make UK's Tim Thomas (director of labour market and skills policy) has highlighted a positive for manufacturers, that even under this year's difficult circumstances, STEM subjects overall saw an increase in A*/A grades when compared to 2019, which is encouraging for manufacturers who desperately need digital and tech skills to continue to compete on the global stage.
Although grade discrepancies need to be dealt with urgently to ensure those planning to go to university, HE or employment are not adversely impacted in the longer term, it is nevertheless positive that the overall trend of STEM results are heading in the right direction and that the importance of this trend and this year's STEM results must not be under estimated - these results indicate potential engineers of the future and as such there are real reasons to be optimistic about solving the UK's engineering skills shortage.
However despite these successes manufacturers, leading unions, skills training providers and industry bodies are justifiably calling on the Government to take urgent action to also safeguard the skills the country's economy needs now and in the future by acting to save the country's apprenticeships and reskill, retrain and redeploy the expertise of those skilled workers made redundant as a result of COVID.
During this unprecedented period many skills may be lost and unless there is help, apprenticeships long seen by the sector as the best route to secure invaluable skills, will be put on hold due to financial pressure from Covid-19.
Make UK, the Trade Union Congress, the Confederation of Shipbuilding and Engineering Unions and skills training providers Enginuity and Cogent alongside other leading industry stakeholders from sectors including aerospace, food and drink, automotive, chemicals and defence have joined forces to write to the Secretary of State for Education Gavin Williamson, outlining the immediate and direct action needed to safeguard Britain's skills, young people and the manufacturing sector as a whole.
I agree with their suggestion that a National Skills taskforce must be set up at speed involving key stakeholders to ensure vitals skills and skilled workers are retained and redeployed within industry. The taskforce should work to identify opportunities where workers' skills are in demand, whether in manufacturing or other sectors and develop a flagship upskilling programme to support employers in the development of new digital and 'green' skills needed for a future proofed economy.
Apprenticeships as well as traditional academic qualifications need to be protected and the creation of a National Skills taskforce would be a step in the right direction.
Aaron Blutstein, Editor