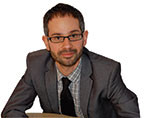 Addressing gender inequality
Published: 03 March, 2020
The Royal Academy of Engineering has highlighted that one key aspect of addressing the damaging shortage of engineering skills in the UK economy is reducing both gender and race inequality. Despite some movement in this area the Academy says that there remains much to be done to achieve gender equality in engineering careers.
Although many businesses are keen to attract female engineering professionals, there is a major constraint – there are too few women seeking a career in the profession itself. This is starkly illustrated by Make UK's figures, which shows just 8% of young apprentices being girls, and only 16% of engineering places at University being filled by women. There is therefore an urgent need to show off the best that manufacturing careers can offer to everyone – from working with exciting new technology, to creative design roles, our sector offers flexible and rewarding opportunities that are often more associated with IT and the creative industries. In addition, to encourage more young women to enter the engineering sector, female role models, champions and leaders should be made more visible to school leavers. It is also necessary to close the gender pay gap through addressing the retention and progression of women to more senior and higher paid roles.
Make UK highlights that the engineering sector is still short of 59,000 engineering graduates and technicians each year, despite having close to 130,000 apprenticeship starts across the UK in the academic year 2015/16. Simply tapping into the same talent pools has failed to fill the skills gaps historically and increasingly manufacturers need to think outside the traditional talent box and find new ways to find the people and skills, which seem so elusive.
The discussion regarding addressing skills shortages has been an ongoing issue for many years, but it is also clear that the answer to addressing the problem should be through encouraging both genders to consider careers in engineering so as not to miss out on 50% of the country's engineering talent. The perception of engineering being a male orientated career needs to be consigned to history once and for all.