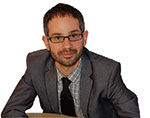 Opportunities ahead
Published: 17 December, 2019
By the time you read this comment the next Government will be in place, and it will have to face the number one concern for manufacturers – Brexit. Industry wants real vision and ambition for the UK economy in the next parliament and the policies to back it up in a post Brexit world - moving away from blame politics. Only when the uncertainty over the direction of travel on Brexit is ended will manufacturers really turn on the taps of much needed investment to boost the UK's productivity performance. This investment is critical to UK manufacturing, and with the sector facing increased global competition and major change in respect of industry 4.0 and sustainability, we now need this uncertainty to end.
As such the overriding immediate priority for the next Government must be to come to an agreement with the EU which is the basis for a future trading relationship and delivers what Made UK say are its four key tests: Frictionless trade; regulatory alignment; access to labour, and a lengthy transition period that allow business time to adapt to change.
I agree with Made UK that it is highly unrealistic to assume a trade deal could be negotiated and ratified by December 2020,therefore these key tests must be at the heart of any new Government to create an environment of investment and certainty, where the focus is on growth and a skilled digital economy.
There are massive opportunities ahead for UK industry despite continuing political uncertainties, and we should remain optimistic about our future prospects. It is easy to forget what we do best, and only if we continue to be outward looking to reflect the world class innovation and manufacturing skills we possess as a nation, will the UK cope with the challenges and take advantage of the opportunities ahead.
Aaron Blutstein
Editor