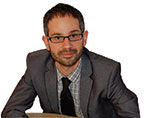 Getting the right balance
Published: 09 September, 2019
As the academic year begins in earnest, many students will be moving on to either further education or university studies. But it has been suggested that a more balanced combination of education and work experience is needed to give students the right skills and insight into modern engineering careers.
There is growing concerns that the current curriculum limits the 'work-readiness' of future engineers. Latest IET research which surveyed engineering and technology employers across the UK found that 73% have difficulty with job candidates who have academic knowledge but lack workplace skills.
As well as a higher emphasis on workplace skills, there needs to be more careers guidance for A-Level students, in order to enhance the employability skills of school-leavers and help close the widening engineering skills gap. This also includes encouraging and recognising the importance of vocational routes into work, such as apprenticeships and T-Levels, which are now only a year away.
I agree with Stephanie Baxter, IET Skills and Education Policy Lead, who says that although it's fantastic to see an increase in young people choosing science-related subjects this year (Statistics published show entries to STEM subjects have increased for both boys and girls – overall a 26.2% rise since 2010), it is crucial that young people are supported in their studies. Without the right balance of education, work experience and careers guidance they might not be aware of the exciting range of engineering roles available to them, which in turn could be compounding the industry's skills problem and limit their work-readiness.
T Levels will offer students a mixture of classroom learning and 'on-the-job' experience during an industry placement of at least 315 hours (approximately 45 days). They will provide the knowledge and experience needed to open the door into skilled employment, further study or a higher apprenticeship.
T-Levels will also help bring logic and common sense to the thousands of qualifications employers and young people often struggle to navigate.
Ultimately, developing the next generation of 'homegrown' engineering and technology talent that have the right practical skills for careers in modern engineering, requires a combination of education and work experience. T-Levels, in collaboration with employers and businesses, will hopefully help to fill this role and prove to increase the prestige of technical education as well as the overall attractiveness of an engineering career.