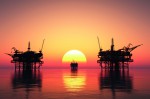 Oil versus gas – the business argument …
Published: 06 June, 2019
Businesses are constantly having to grapple with staying competitive to survive, as well as adhere to being 'green'.
Climate change is an issue for governments and businesses alike, with energy usage a major consideration, and the need to minimise carbon footprints, and costs.
This debate is pertinent to the 16% of the UK not serviced by the main gas grid, which relies on alternative fuels to meet its energy needs. For the majority of off-grid operations, this means a choice between oil, LPG (liquefied petroleum gas) or LNG (liquefied natural gas) for high-volume commercial applications. But what exactly are the differences between these fuels – and what should off-grid users consider when making decisions about their energy supply?
Commercial gas supplier Flogas, offer some thoughts - click here for the full release