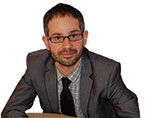 Skills to succeed
Published: 13 March, 2019
As British manufacturing transforms, modernises and adapts to a new set of challenges and opportunities in the years ahead: Brexit, digitalisation, automation, artificial intelligence and the emergence of new markets, how well we respond to them will ultimately reflect our future success as a manufacturing nation.
We must put a clear focus on investing in the right technology, creating business models for growth and importantly, maintaining and up-skilling valuable workforces to prepare for this wave of disruptive digital technologies into industry.
The UK education system however, cannot produce enough engineers to support the economy, especially with increasing reliance on home-grown talent post-Brexit, according to a recent report led by the Royal Academy of Engineering, Engineering Skills for the Future - the 2013 Perkins review revisited finds numerous barriers to addressing the annual shortfall of 59,000 engineers and technicians in the UK workforce, including narrow post-16 education options, teacher shortages and an overly restrictive Apprenticeship Levy.
The report, produced by Education for Engineering, an engineering education and skills policy body led by the Academy, examined multiple stages of the education and skills system. In schools, it found that while pupil numbers have increased since 2015, teacher numbers for maths, science, computer science and design and technology have not kept pace, and government plans do not go far enough towards addressing recruitment and retention challenges. It also warns that the current post-16 academic system is too narrow and closes the door for many young people to technical and creative careers.
In higher education, where engineering is a high-cost subject that requires top-up grant funding and cross-subsidy, introducing differential fees could have a disastrous effect on take up of engineering degrees, the report says. It also identifies challenges with the Apprenticeship Levy, which while welcome, is underspent and difficult to navigate for employers, especially SMEs, and finds the engineering profession is missing out on valuable existing talent by not addressing bias in recruitment, progression and retention.
Ultimately, the report concludes that if the industrial strategy is to achieve its aims, government must nurture and grow its skilled engineering workforce to improve productivity and economic growth. Since the original Perkins Review, the report found that scant progress in addressing the UK's chronic engineering skills gap has been made and calls on government and the engineering community to take urgent action.
The manufacturing sector employs 2.6 million people, accounts for 44% of exports and provides 13% of all business investment – these are things to shout about, but we must not lose sight of the severe skills shortages we are facing today, and a pro-active response combined with political leadership is needed urgently to ensure post Brexit we have the skills to continue to succeed globally.
Aaron Blutstein
Editor