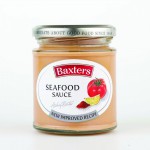 Adding a drive to the mix
Published: 04 October, 2018
Baxters Food Group says it is using an ABB variable speed drive (VSD) to help ensure consistent mixing of its range of sauces, dressing and marinades. The drive is used to adjust the mixer motor's speed based on requirements for a particular product.
Installed on a 750 kg capacity holding vessel, the VSD is used to mix sauces and other products at an elevated temperature – a process known as hot fill. This process pasteurises the product, preventing spoilage and prolonging shelf life.
The tank, which had not been used for several years, featured a steam-heated jacket that made it suitable for the hot fill process, but had no controls or electrical supply. Baxters needed a power and control solution that would turn the vessel into a fully usable asset and contacted ABB authorised value provider, Gibbons Engineering Group, for advice.
Gibbons designed, built and installed a stainless steel-enclosed control panel, which incorporates a 4 kW ABB micro drive to control the speed of the holding vessel's agitator via a door mounted potentiometer. The VSD enables the speed of the mixer to be adjusted from 30 to 80 rpm, ensuring the hot fill sauces are agitated at a consistently controlled speed to give the correct end product quality.
t: 01925 741517
e: layla.hewitt@gb.abb.com
Click here for the full unedited version of the release as provided by the company