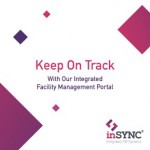 inSYNC with all property needs
Published: 06 September, 2018
MSL PROPERTY CARE SERVICES, a leading property maintenance provider, reports it has launched its new inSYNC suite of facilities management tools to enhance both customer and supply partner experience. The company says the in-house developed web-based inSYNC integrated FM system provides greater functionality, transparency whilst making the end to end job process more time and cost efficient.
inSYNC supports all MSL's activities, whether that be its reactive, planned or compliance maintenance services which it delivers to many well-known brands.
inSYNC comprises a suite of facilities management tools including a site portal, customer management portal, customer wallboard, supplier portal and a service delivery App.
t: 0333 123 4450
Click here for the full unedited version of the release as provided by the company