If the cap fits
Published: 29 May, 2018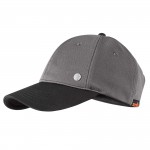 Scruffs says it understands that it is important to be comfortable when working in the sun, as the heat can soon take its toll and that is why it has designed a new work cap which not only looks good but will keep you shaded from the sun throughout the day.
The cap is lightweight, and it has ventilation holes, so it won't be a burden or make you sweaty as the day goes on. The adjustable strap allows resizing for best fit.
Designed with lightweight polyester fabric it's breathable, and above all else it looks good wherever you are, from the building site to a sunny beer garden.
To browse more Scruffs products, visit https://www.scruffs.com/ or visit your nearest Scruffs dealer.
Click here for the full unedited version of the release as provided by the company