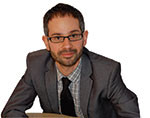 A new approach?
Published: 15 August, 2017
With the summer season upon us, the election is almost a distant memory. However the result will undoubtedly reverberate for some time to come. Without exception, of those manufacturers I've spoken to recently all have highlighted their concern at the increasing lack of clarity since the election result.
Irrespective of political allegiance or whatever side of the Brexit divide of those I've spoke to, all are clear they want to have continuity and stability via a transition period in order to adapt to a post Brexit world.
According to a CBI survey of 357 businesses, both members and non-members, over 40% of businesses say that Brexit has affected their investment decisions.
Companies have cited general uncertainty over the UK's future relationship with the EU. However it must be pointed out that in contrast, the weakness of sterling against the dollar has been viewed as having a positive impact.
Most manufacturers are moving on from the debate about Brexit actually happening, to the reality that it is clearly going to take place, but the arguments of how to implement it in a way that will ultimately benefit the UK economy are far from clear and needs Government direction.
A good first step that Ministers are listening to business concerns, was the recent meeting between business leaders and Government at Chevening.
The meeting, according to EEF's Terry Scuoler who was present, said it was "an open and frank discussion and we've started a process where we will work together to obtain as much clarity and certainty as possible for industry as we prepare to leave the EU".
What this means in reality has yet to play out, however there are signs from the Chancellor, backed up by David Davis, and Liam Fox, that a transitional period could remain in place for two-three years, which would for many manufacturers be welcomed as an opportunity to prepare for the new arrangements.
There are arguably potential opportunities for manufacturers to be gained from Brexit if we use British pragmatism, but the Government needs to keep UK manufacturers on board in order to realise these opportunities. This can only happen if clear and pragmatic engagement is taking place between industry and government. Let's hope that the Chevening meeting was the beginning of a new approach.