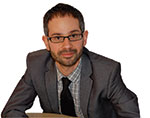 Opportunity to reinvigorate
Published: 09 February, 2017
The Government's Industrial Strategy green paper is a major opportunity to reinvigorate the engineering and manufacturing sectors to benefit the whole country.
In the green paper consultation, the government is seeking views on its modern industrial strategy designed to "deliver a high-skilled, competitive economy that benefits people throughout the UK." The proposals are shaped around 10 pillars, focusing on energy, infrastructure, and supporting business growth - including SMEs and emerging markets.
I agree with Julia Evans, BSRIA chief executive, who said it is especially heartening to hear that the Prime Minister also aims to boost STEM (science, technology, engineering and maths) skills, digital skills and numeracy, including extending specialist maths schools, with £170m being invested in creating a new string of Institutes of Technology in England and Wales, taking students from age 16 to 19, also known as 'builders' universities'. She is also correct in saying that the UK has some of the best universities in the world but students and the 'workforce of tomorrow' have had fewer alternatives to learn practical skills.
Although some issues, such as skills and finance, resonate across the economy as a whole, specific sectors each have their own particular challenges and if the UK is to aspire to the Prime Minister's vision of a truly global Britain and an innovative economy it is necessary to address these as a priority.
Therefore the establishment of a task force to look at industrial digitalisation to be led by Juergen Maier, has been especially welcomed by industry as highlighted by the MTA's CEO James Selka who said: "It is very important that when operating through sectors Government recognises that the technology - which in advanced manufacturing is the driver of the changes that we are seeing through innovations like additive manufacturing, robotics and AI - is cross sectoral and therefore needs to be included in a very broad range of outcomes. We also welcome the explicit recognition of the key role that Trade Shows play in many sectors – something that has been a bit of a blind spot in recent years."
The Prime Minister's promise to take action for British Industry through its more interventionist, industrial strategy is a positive start in that it recognises the critical role that engineering plays in stimulating economic growth and supporting communities. But like most things, the proof will be in the detail, and the journey to realise the vision of this strategy has only just begun.