Safety in explosive atmospheres
Published: 19 January, 2017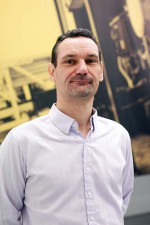 PYROBAN reports that the emissions regulations (EU 97/68/EC Directive) have been amended to support the special application of diesel engines, such as those in forklifts, used in potentially explosive atmospheres, where safety is paramount.
"The conflict between the safety requirements of the ATEX directive and the technologies applied to meet the requirements of the emissions directive have been a cause for concern for several years," says Steve Noakes (pictured), engineering manager. "For example, during self-cleaning cycles, diesel particulate filters (DPFs) within lower emissions engines exceed the internal and external surface temperatures permitted under the ATEX directive."
ATEX compliant forklift trucks are regularly used in chemical, pharmaceutical, waste, cosmetics and food and drink sectors, explosion protection involves big changes to the engine.
Click here for the full unedited version of the release as provided by the company