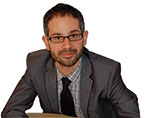 Calls for action
Published: 08 September, 2016
The fall in the number of pupils achieving a GCSE (A*- C) in Design & Technology, together with a drop in the those passing their Physics GCSE, highlights the increasingly urgent need for action from Government, schools and colleges to encourage more pupils to study these crucial engineering subjects (Physics and Design & Technology).
The IET says it is concerned that there is still not enough young people studying Physics and Design & Technology at GCSE level, which is exacerbating the UK's engineering and technology skills shortage.
These fears are compounded by pressure for schools to move towards the EBacc and could effectively mean that schools drop 'non-core' subjects such as Design & Technology from the syllabus.
I agree with Tim Thomas, head of employment & skills policy at EEF, the manufacturers' organisation, who said the results were worrying news for employers. Manufacturers, already facing an uphill battle to find the next generation of skilled workers they need, and as Thomas highlights industry will be concerned at the sharp falls in basis passes, with a similar trend for those taking maths.
Although some are highlighting a desire to move towards EBacc, it is first necessary to understand the potential impact this may have. For example, the IET says the EBacc has the potential to effectively drive out subjects like Design & Technology (D&T), as well as creative and artistic subjects, from schools.
This fails to understand that D&T is vital for engaging young people in the creative and problem fixing side of engineering. If they don't have this opportunity at school, it is inevitable we will produce fewer engineers, which the Stephanie Fernandes, IET principal policy advisor of education & skills says represents a genuine risk to our economy.
The GCSE results clearly illustrates how the Government needs to recognise that the acute skills shortage, cannot be blamed simply on employers for not training the next generation of workers as this ignores the fact that too many lack basic qualifications. As EEF's Tim Thomas quite rightly emphasises, Government, with employers, must quickly address this.