Emergency planning service
Published: 11 February, 2016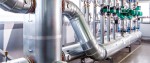 WATKINS HIRE reports it has introduced its Temperature Control Emergency Planning Service (TCEPS). The company says TCEPS has been introduced to assist all organisations that rely on steam, heating, hot water or cooling for uninterrupted business continuity. Watkins says its three levels of plan can be tailored to the individual requirements of clients.
Watkins says its TCEPS service is designed to offer total peace of mind by providing clients with a comprehensive and detailed emergency plan, a free phone number for emergency call offs, reserved equipment (dependent on plan level), full installation, commissioning and transport planning, fuel management for the duration of the requirement - using our unique GSM telemetry service and 24/7, 365 day cover.
t: 0800 999 6365 (option 5)
e: eps@watkinshire.co.uk
Click here for the full unedited version of the release as provided by the company.