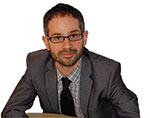 Actions speak louder than words
Published: 03 February, 2016
Government continues to claim that manufacturing is the backbone of the UK economy, well the rather cliché 'actions speak louder than words' comes to mind with this claim! Following the recent job losses announced by Tata Steel and Sheffield Forgemasters, swift action is now needed to tackle the problems facing the industry.
I agree with Gareth Stace, director of UK Steel, who says the UK has been dealing for some time with a toxic cocktail of conditions, from Chinese dumping of steel to the high cost of energy, and have warned that a strong and rapid response in the UK and, in Brussels, is required.
Government, the workforce, unions and Tata must work closely together to ensure this important steel making plant has a strong and secure future. UK Steel emphasises that the whole industry needs to be reassured that ministers and officials – in Westminster and in Cardiff – are doing everything possible to support the future of steel production. It has been suggested that the Government's review of business rates could significantly reduce the multi-million-pound bill plants have to pay. The Government needs to be creative, and co-operative to make sure every possible option for support is considered.
In addition Stace explains, management and employees must also demonstrate through investment on the one hand and, a commitment to reduce cost and improve productivity on the other, that the plant has a viable future.
Ultimately a real political will needs to surface to solve this problem before it's too late, something I am not totally convinced will happen unless there is a change in attitude. For example it has been pointed out that the new nuclear site, planned at Hinkley Point will not be mandated to use British steel. This is deeply concerning, and hardly proactively encouraging UK steel production. As has been emphasised by the industry, Government cannot afford to let up on ensuring that all major procurement projects, from nuclear sites to tidal barrages and airports, all use British steel.
UK Steel is in my opinion correct when it says that Government is wrong to say there is nothing that they can do about the price of steel – a major cause of problem is Chinese dumping. A concerted effort by Government working in Brussels and Beijing can even now have a critical and positive impact.