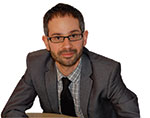 Room for improvement
Published: 10 November, 2015
UK manufacturers have indicated they believe there is room for improvement in most aspects of innovation support, with the UK frequently judged to be trailing behind competitors. The EEF's Innovation Support Report Card, based on a study of the opinions of UK manufacturers, says the UK risks missing out on opportunities unless there is a step up in support for bringing innovations to market. One aspect of the innovation support landscape that does get manufacturers' seal of approval is the Government's tax treatment of Research and Development (R&D). Over six in ten manufacturers (62%) have taken up the R&D tax credit, making it the most widely used innovation support scheme. It is also the most highly rated of the support on offer, with 38% of manufacturers saying that the UK is as good as its competitors for the R&D tax incentives it offers, while over one in ten (12%) rate the UK as a world leader.
However, other areas of innovation support do not get such a vote of confidence. Six in ten manufacturers (60%) say the UK could do better on business access to scientific research, while 58% say the UK lags behind on support for external innovation partnerships. This is a concern because the most successful innovation nations are not those that excel in one area, but those excelling in many.
When it comes to Government support for commercialising new technology, seven in ten manufacturers (69%) say that the UK could do better. While they highlight a number of recent improvements – such as the introduction of Catapult centres – further progress must be made. Without it, the UK looks set to remain an innovation follower, unable to reap the rewards of successfully bringing research to market.
But while manufacturers say there is room for improvement, the underlying concern appears to be about quantity rather than quality. Over 90% of manufacturers who have used support – from growing a network of contacts to enabling them to innovate more quickly – say that it fully or partially met their needs. Of those who haven't used support, only one in ten (11%) say that none of the support available addresses the challenges faced by their company.
The breadth of support is right, the issue is that there is not enough of it - and this is reflected in the fact that manufacturers do not have one priority for a boost to expenditure, they have several. While 19% say that an increase in Government support to help bridge the gap between research lab and market would have the biggest impact on their company's level of innovation, 26% would prioritise additional access to external experts. These are matched by those who say that improvements to the tax treatment of R&D would have the biggest impact on their company's level of innovation (26%).
What is clear is that the Government still has some way to go if it is to achieve its aim of making the UK the best place in Europe to innovate, and I agree with the EEF's call for a long-term commitment to continuing to build a robust and successful innovation 'ecosystem' in the UK, including a real term increase in funding for science and innovation and increased funding for Innovate UK.