Company acquisition
Published: 23 September, 2015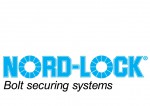 NORD-LOCK GROUP (SWEDEN) reports it has acquired Boltight Ltd (UK), a leading hydraulic bolt tensioning company. The Directors of Boltight will continue to manage the company at its Walsall base.
Boltight, with head office in Walsall UK, was founded in 1999. Its hydraulic bolt tensioning systems are reported to have a global reputation for innovation and excellent quality and Boltight products are used in demanding environments in a multitude of markets.
The Nord-Lock Group is a specialist in bolt securing and bolt tensioning systems. The company says the combined strength of the Nord-Lock wedge locking washers, the Superbolt mechanical tensioning systems, and the Boltight innovative hydraulic bolt tensioning systems creates a wide ranging powerhouse and dominant force in the increasingly important area of secure bolting solutions.
Fred Heaton, managing director of Boltight: "We welcome the acquisition and the opportunity of accelerated growth made possible by becoming part of the Nord-Lock Group."
e: info@nord-lock.com
Click here for the full unedited version of the release as provided by the company