Closure prevented
Published: 15 July, 2015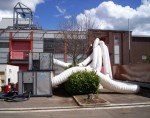 When a burst pipe threatened loss of critical temperature control in the data centre of a major telecommunications company, ANDREWS CHILLER HIRE says it was called upon to deliver a solution that would achieve and maintain constant air temperature whilst the in-house air conditioning system was shut down for repair and test.
Since the water leak was discovered on a Saturday maintenance staff needed to contact a chiller hire company that could support them immediately. Andrews Chiller Hire was the first point of contact since it provides round-the-clock service, 365 days a year.
Andrews Chiller Hire says the emergency call was made on a Saturday afternoon and within just one hour a solution had been formalised with the customer and the required equipment and engineering team mobilised.
t: 01902 328725
e: shdinternalsales@andrews-sykes.com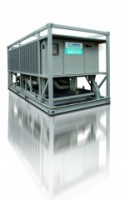 Click here for the full unedited version of the release as provided by the company